Lioni Italian Heroes
7803 15th Ave, Brooklyn, NY 11228
Order now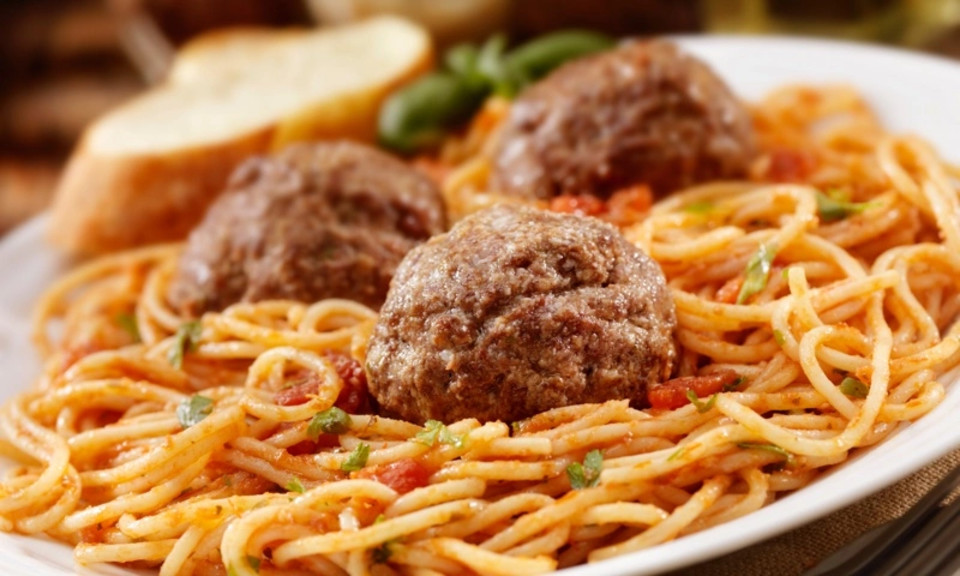 Bri
This is my first time trying from Lioni, although Ive always lived in the neighborhood. Wow. When I say they made a basic sounding sandwich taste literally amazing, like I was shook. The heros are huge, and can easily count as lunch and dinner if needed. The breaded ravioli had a nice flavor. I HIGHLY recommend adding their homemade basil to literally every single sandwich you may order, its so good! From the time I sent in the order to the time it was delivered in my hands, it took only 16 mins. Maybe because it was an off day or time, but 16 mins preparation and delivery for 3 sandwiches and appetizers is awesome. Im definitely going to order from here now, and perhaps drop in as well.
Randy
Lioni is fantastic! The hero sandwiches are enormous, but quality is not sacrificed for quantity. The fresh mozzarella is featured in most sandwiches and is always delicious. The endless variety of offerings that line the walls (the menu boards can't contain them) may give you option anxiety, but there's not a bad choice in the lot. There are side dishes too, like rice balls, potato croquettes, salads, etc., which all look quite appetizing, but I've honestly never gotten past the 2- meal sandwiches (except for some mac salad). I think it's a safe bet that if you're hungry, this is the place for you!
bonnie
Excellent. I had the # 116. Lou Ferrigno, Grilled chicken, prosciutto di Parma, sundried tomatoes, and fresh mozzarella. Plus I added some Homemade Bruschetta & Muffalatta for a little added zest. Fresh and delicious. The sandwich is huge. I cut it into 6 portions. My guess is that most people would be happy cutting it into quarters. With a little macaroni salad on the side, I had 6 great lunches. Can't beat it.
Teresa
I always follow my own rule of not paying more than a dollar delivery fee unless the food is so good that it's worth it, and Lioni's by far is worth the delivery fee because everything they make is unbelievably delicious and I will definitely order again! There is no way to go wrong on this menu because it's awesome.
Harry
We were told by friends the sandwiches were going to be quality sandwiches, they were amazing. All sandwiches came hot and exactly to order. Too bad we don't live closer. Next time we are in Brooklyn we are for sure ordering again. Well done.
Hagerah
I love ordering from Lioni's! I was so excited when they joined online ordering & delivery. The sandwiches are worth every penny in flavor and size! You always know you're getting a quality sandwich when you order from here. The bread is amazing! If you're a big sandwich eater like us, you know that if your bread sucks, no matter what you put in it the sandwich sucks! Excellent bread and amazing ingredients! The delivery guy always has a smile on his face & is super sweet!
Maria
Oh my god. One of the BEST sandwiches I ever had. I honestly only ordered from here because I just got home from work dead tired, and realized I was out of milk and I searched who can deliver milk, which Lionis does and I decided to get a sandwich for dinner. Two days later, Im still thinking about how good it was! Everything was fresh and so yummy, cant wait to try their other sandwiches. Thank god I ran out of milk that day...
Jennifer
Wow, what a great Hero - it is the full loaf of delicious Italian bread! Easily could feed 3. A, hearty and generous "Dean Martin," and a Black Cherry soda = a very happy 3 meals for me. Pricey, you think - until it arrives- then you are just in shock. Fresh, delicious and well worth every penny. I will be ordering from them again and highly recommend them!
Alexey
Great food with a large variety of unique different choices to pick from. Delivery is always fast and reliable. Pricing is also fine with no complaints. Ordered from here several times and have been very satisfied each time. Looking forward to my next meal. Highly recommended this location!
Felicia
I ordered and it took me longer to decide what sandwich I wanted then to receive the food! It was fast, correct, and extremely delicious! I also thought the prices were a bit high looking at the menu but when you see how big the sandwich is it is worth it! I will definitely order again.
About us
Dinner, Italian, Lunch Specials, Sandwiches
Today

Delivery: 8:30 AM - 9:00 PM

Takeout: 8:30 AM - 9:00 PM

Delivery

Tuesday:

8:30 AM - 9:00 PM

Wednesday:

8:30 AM - 9:00 PM

Thursday:

8:30 AM - 9:00 PM

Saturday:

8:30 AM - 7:00 PM

Takeout

Tuesday:

8:30 AM - 9:00 PM

Wednesday:

8:30 AM - 9:00 PM

Thursday:

8:30 AM - 9:00 PM

Saturday:

8:30 AM - 7:00 PM